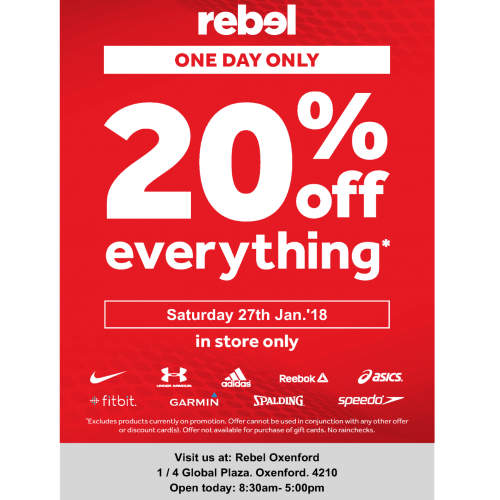 To celebrate the merger of the two brands, on Saturday 27th Jan., Rebel Oxenford will be holding a massive "20% OFF Storewide Sale".
It's a great time of year to get a special deal like this one !
The sale applies to all items not currently marked-down – ie. Not already on sale, and excludes the purchase of Gift Vouchers.
This will be a one-day-only event that starts at 8:30 AM and finishes at 5:00 PM on Saturday.
Amart Sports has united with Rebel to now become Rebel Oxenford.
We're still the Same Team, still in the Same location, still have the Best Brands and still have the Best Prices.